Our practice accepts insurance from the following companies.
Aetna
Aetna provides eligible Hunters Creek braces patients with dental insurance products for individuals and families.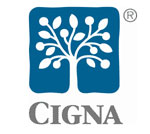 CIGNA
CIGNA offers a variety of dental plans and dental insurance to our Hunters Creek area orthodontic patients, including CIGNA Dental Care (DHMO), CIGNA Dental PPO or CIGNA Traditional.

Delta Dental
Delta Dental Plans Association offers quality, cost-effective dental benefits to our Hunters Creek orthodontic patients.
Ameritas Dental
Ameritas Dental is a nationwide company providing dental insurance for Hunters Creek residents needing oral care and orthodontics treatments.
MetLife
MetLife offers our Hunters Creek area braces patients a range of competitively priced dental insurance plans.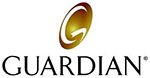 Guardian
Guardian enables eligible Hunters Creek area employees to make good decisions about orthodontics to improve their oral health.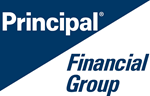 Principal Dental Insurance
Principal is one of the nation's largest dental networks, and encourages preventive dental care for orthodontic patients in the Hunters Creek area.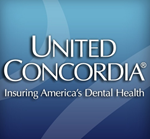 United Concordia
United Concordia helps make the cost of Hunters Creek area braces more affordable with dental insurance for every family budget.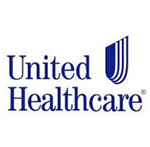 United Health Care
United Health Care offers orthodontics patients living in the Hunters Creek area affordable and convenient dental insurance options for the whole family.
Natural-looking dental implants
Stanley H. Asensio, DMD, PA. is a trusted Hunters Creek area dental implants practice providing natural-looking, comfortable tooth replacement. We make it our mission to use a gentle touch during the process.
We hold ourselves to the highest standards to replace missing teeth and provide you with natural-looking results. Our goal is to restore your confidence and your bright, healthy smile.
Restorative dentistry to reclaim your natural smile
Hunters Creek area restorative dentistry at Stanley H. Asensio, DMD, PA. can produce natural-looking results. If you have a damaged or missing tooth, we can help.
Our highly skilled team will assess your need for a crown, bridge, implant or other procedure to restore or improve your smile. Our goal is to provide quality dental care for your life-long oral health.
Comfortable, clear Invisalign® braces
Hunters Creek area Invisalign® dentist Stanley Asensio, D.M.D. is happy to provide your new clear braces. At Stanley H. Asensio, DMD, PA., we want you to have the straight teeth and beautiful smile you desire.
We're happy to assess your needs create your individual treatment plan for braces. You may be able to have your new Invisalign® aligners sooner than you think!
Removable braces
Removable braces are almost invisible and you can take them out to eat and brush your teeth. If you want braces that are effective, but can be conveniently taken out for certain occasions, Hunters Creek area braces dentist Dr. lastname may suggest that removable braces are the best option for you.
No-charge evaluation program
Hunters Creek area dentist Dr. Stanley Asensio wants to prevent potential oral health problems before they occur, and therefore offers a no-charge evaluation program at our office. If you've got questions about your dental health, contact Stanley H. Asensio, DMD, PA. today and schedule a free evaluation.