Our practice accepts insurance from the following companies.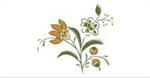 Office Procedures and Protocol
Our team would like to extend a warm welcome to you. We realize you choose where you go for your health needs, and we are honored to have you in our office. Our goal is to provide you with honest, caring dental excellence in an exceptionally comfortable and professional environment. We are always looking for ways to improve your experience in our office, and we welcome your feedback. In order to provide you with excellent service and to avoid any misunderstandings, we feel it is important our patients be clearly informed of our office policies.
Payment Options: All fees, services, and treatment will be explained to you prior to each appointment. Your payment in full is due at or before the time of your appointment. For your convenience, we accept all major credit cards, CareCredit, Wells Fargo Health Advantage, cash, and checks.
Financial policies: All account balances are considered past due after 30 days. A $30.00 service fee will be added for any returned checks, and this fee plus the original amount of the check may be recovered electronically. After a returned check, only cash or credit cards will be accepted for payment, and appointments must be paid for in advance.
Financing options: We wish for all our patients to have access to the care they need. We are proud to help make this possible by offering financing (in many cases, interest-free) through our partnership with CareCredit and Wells Fargo Health Advantage Program. We're happy to provide you with more details if you're interested.
Appointment policy: Your appointment is reserved especially for you. Broken appointments represent a cost to you, to us, and to our other patients who are waiting for care. Please call our office during business hours (Mon., Tues., Thurs. 9:00am - 5:00pm and Wed. and Fri. 9:00am - 3:00pm) with 48 hours of notice to reschedule any appointments. We send confirmation emails or text messages for your convenience. Replying to these methods to change is not considered effective notice. You must call the office to reschedule an appointment. Of course, we understand emergencies do occur. However, excessive abuse of this policy (more than twice) will result in additional charges to your account, payment for the amount of your missed appointment, requiring payment in full for appointments before any new appointments can be made, or dismissal from the practice. We kindly ask that parents please accompany any children under the age of 16 to all dental appointments and remain in the office for the entire appointment.
Patients without dental insurance: Dr. Olson and Dr. Stair offer an in-house discount plan called the Smile Plan. For a yearly fee, you receive two exams, two cleanings, and any necessary x-rays. Any treatment other than preventative is 15% off. Please ask of front team for details.
Patients with dental insurance: We do work with many insurance companies, however, Dr. Olson is "in network" only with Cigna and Dr. Stair is "in network" with Cigna, Aetna, Delta Dental, Assurant, and United Concordia. We will research your plan to the best of our ability in order to present you with an ESTIMATE of what your insurance might cover. If we are "in network" with your insurance company, we have an obiligation to only charge up to an allowed amount that we have agreed upon with your insurance company.
If we are considered "out of network", the insurance company will either allow PPO fees (sometimes rather low) or go by "reasonable and customary" fees. Reasonable and customary fees are determined when an insurance company surveys a geographic area and finds the average fee. They will then pay a percentage of that fee. The fee amount depends on the provisions of your plan.
You pay us the portion we estimate will not be covered by insurance, at the time of your appointment.