Judy
Dear Dr. Kelly,
I would like to express my deep appreciation for your willingness to take time out of your schedule to see me and your skill in repairing my tooth.
Thank you so much to you and your staff for making me feel comfortable and welcome.
Mike
Dear Joe,
I wish to thank you for the excellent care I have received and at the same time acknowledge what an exceptional staff you have – at all times friendly, attentive, and professional. The atmosphere and outstanding care make all the difference!
Nancy
Dear Dr. Kelly
For the kind, compassionate care – for your empathetic concern accessibility with a smile – even on a scary Sunday – and, for your ability to practice painless dentistry. I do thank you most sincerely!
Pat
Dr. Kelly and all the staff
Ron, Aaron and I would like to thank each and every one of you for all of your friendly, efficient, courteous and caring service over the past several years. We're on our way to Cincinnati with the challenge of finding a dental team as great as yours. It's always difficult locating new physicians. You become comfortable with people you know. You all were friends as well as care givers. We will remember each and every one of you. We owe our healthy smiles to you (caps, bridges, et al…) I hope we meet again someday. Best wishes and thanks again!
Rick and Karen
Dear Dr. Kelly,
I want to express my sincere gratitude for your help on Sunday, as a parent, it's always frightening when a child in injured. Your willingness to see Lindsey during the weekend went a long way in calming our nerves.
P.S. She'd doing fine!
Fran
Just wanted you all to know that your help was appreciated. It is inspirational to see a practice run so smoothly. Now I know why Francis suggested that I see your office myself. You have certainly created a positive environment that is therapeutic for patient and staff alike. I hope to generate more of that feeling in our practice along with utilizing your management tips.
Thanks again for your time.
Helga
Dear Dr. Kelly,
Having lived in three different countries and being 68 years old, I have been to many Dentists in my life. More than I would like to remember. However, never have I met one as considerate, caring and compassionate as you.
I would like to thank you very much for all the work you have completed so far, I know I have a long way to go yet, but have to take a break because of finances. Nevertheless, I will be back with the other important projects to complete my dental health. (Feeling good about my smile helps my mental health as well.)
Again, thank you for your kind and caring way you treated my dental problems so far. I am looking forward to get the entire project finished.
With thanks and gratitude.
Jim
Dear Joe,
As an elderly man (70 yrs old) with years of dental patient experience, fillings, extractions, root canals and a host of other dental procedures. I wanted once in my life to have a nice smile.
You were recommended to me by another dentist, known for his excellent work, who was astute enough to know, what I wanted required someone with more skill. I am grateful to him.
When we met, you determined that what I wanted, would be difficult, but could be done. You laid out a procedure which required an "excellent" orthodontist who with great skill salvaged the unsalvageable.
You have surrounded yourself with courteous, knowledgeable empathetic and loveable staff. There are dentists who can ease pain, fill cavities, do extractions, root canals, partials and dentures superbly. Joe you have surpassed superb dentistry you are one of the rare – your contemporaries also say so – dentists who have made a smile and teeth look so real, that is an art!
You are an "Artist"
Joanne
Dear Dr. Kelly and Staff,
I just want to thank all of you. Everyone has been so nice. I'm so pleased with the friendly and personable staff and with the excellent work done on my teeth. I've never felt more comfortable. I truly appreciate all you have done, it makes coming back a lot easier.
Thank you.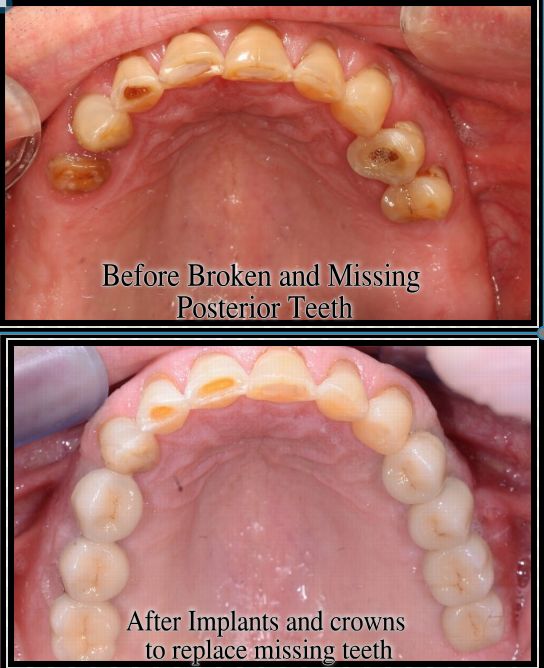 Chet
Considering Implants?
My true story - Male 65, in good health. I did need some dental care and the choices were root canals and crowns, implants or with no choice, NO TEETH. I chose implants. Yes, there was some discomfort, but the choice was a good one. It not only looks great, but to chew food into tiny pieces helps in digestion which equals better health.
So get down to Kelly Dental Care. They are helpful, kind and smart.
Signed A satisfied patient
Chet
Marietta
I started with Dr. Kelly in December of 2012 when the back tooth holding my partial cracked. Dr. Kelly had to pull the tooth. In February 2013, Dr. Kelly put an implant in the spot that I lost the tooth, we had to wait around nine months for it to take to the bone. In between that he repaired two teeth on the other side and put two new crowns in place. The old partial I had in my mouth wasn't working for me anymore. It was so loose all the time, all I was doing was putting fixadent on it around ten times a day. We would go to restaurants and I would go into the lady's room and put fixadent on it so I could eat my dinner. I would go behind a building when I went to a picnic and put in fixadent so I could have something to eat.
I now have my new partial in and Dr. Kelly has made my life so much better, no more hiding and no more fixadent.
Thank you Dr. Kelly for everything you did for me.
Marietta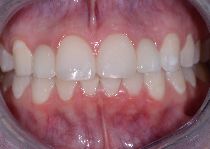 Tova
Words cannot express how truly grateful I am for the time and care you have given me throughout this process. When we first started and I heard I would have to have braces again, I couldn't imagine worse news. However, now that the process is over, I would do it all over again knowing I would have this result!
I can't stop smiling and I am so impressed with the work you have done. You have given me great confidence and I am so thankful there are doctors like you to take on cases like mine.
Dentures that look great and last
If you're looking for dentures that look great and last, look no further than Kelly Dental Care located in the Clarks Summit, PA area. Joseph Kelly, Jr, D.M.D. will assess your needs and fit you with durable, comfortable, natural-looking dentures - at a price you can afford.
Gentle, professional gum grafting
Clarks Summit area gum disease dentist Joseph Kelly, Jr, D.M.D. has extensive experience with gum grafting. If you're suffering from exposed roots or receding gums, we can help.
Our caring, professional team can perform the periodontal surgery you need. You'll once again be able to enjoy having healthy teeth and gums.
Handicapped parking
Kelly Dental Care offers designated handicap parking spaces for the exclusive use of vehicles displaying handicap hangtags or disabled license plates. Conveniently located in the Clarks Summit, Pennsylvania area, Dr. Joseph Kelly, Jr provides children's dentistry and offers fully accessible facilities.
Convenient immediate dentures
If you need immediate dentures in the Clarks Summit area, Dr. Joseph Kelly, Jr provides them for your convenience. Our dedicated team of skilled professionals at Kelly Dental Care will be glad to talk with you about your needs.
It's frustrating to feel like hiding your smile, or have to avoid favorite foods because you can't chew. We offer same-day service so you can get back in the swing of things as soon as possible.
Gingivitis treatment to restore healthy gums
Dr. Kelly has extensive experience providing gingivitis treatments in the Clarks Summit area. Bleeding gums can lead to more serious health problems if not treated promptly.
Our friendly, professional team will evaluate your needs and design a personal treatment plan. We'll help you have healthy gums and teeth for life.