Our practice accepts insurance from the following companies.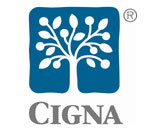 CIGNA
CIGNA offers a variety of dental plans and dental insurance to our Alton area patients, including CIGNA Dental Care (DHMO), CIGNA Dental PPO or CIGNA Traditional.

Delta Dental
Delta Dental Plans Association is a not-for-profit organization with some for-profit affiliates as member companies. Through its 39 independent member companies, it offers national dental coverage to our Alton dental patients - administering programs and reporting systems that provide employees and individuals with quality, cost-effective dental benefits and superior customer service.

Aetna
Aetna is a national leader of health and related benefits offering dental insurance to our Alton patients, as well as health insurance, pharmacy, and life insurance products for individuals, medicare insurance and disability.
Sleep apnea treatment options
At Mary E. Lucido, D.M.D. we offer a range of treatment options for sleep apnea. If snoring or obstructed breathing is a problem, call Dr. Lucido today to learn how we can help you breathe easier.
Left untreated, sleep apnea can cause serious health problems, so contact us now to schedule an examination.
Dentures that look great and last
If you're looking for dentures that look great and last, look no further than Mary E. Lucido, D.M.D. located in the Alton, IL area. Mary Lucido, D.M.D. will assess your needs and fit you with durable, comfortable, natural-looking dentures - at a price you can afford.
Natural looking false teeth
If you're interested in natural-looking false teeth, Alton area dentures dentist Mary Lucido, D.M.D. has solutions. Our team uses modern materials and techniques to achieve the natural results you envision.
We'll evaluate your situation and create your personal treatment plan. You'll enjoy eating and smiling with your comfortable new dentures.
Cosmetic dentistry with natural results
Alton area cosmetic dentistry at Mary E. Lucido, D.M.D. can produce amazingly natural-looking results! You can have a bright, healthy new smile after just one or two sessions with Mary Lucido, D.M.D.. It's faster and more affordable than you may think.
Maximize your dental insurance benefits
At Mary E. Lucido, D.M.D. we aim to maximize your insurance benefits and make any remaining balance easily affordable. Alton area dentist Dr. Mary Lucido and his knowledgeable staff can help answer any of your insurance questions.
We accept most insurance carriers. Please check with us prior to your appointment, but it's safe to say we likely accept the type of insurance you carry.